SJK Collective is your one-stop service provider for all of your air-conditioning needs in Brisbane,  Seventeen Mile Rocks, Dara and surrounding areas. We specialise in air-conditioning installations and supply, maintenance, servicing and repairs. No job is too big or too small – our friendly and professional electricians in Brisbane have extensive experience with all kinds of climate systems, including ducted, multi and split systems.
We always guarantee the quality of our work and are enthusiastic about providing maintenance tips and energy saving advice so that you get the most out of your air conditioner. Let us show you why we are building a reputation for peerless service and great prices!
Domestic Air Conditioning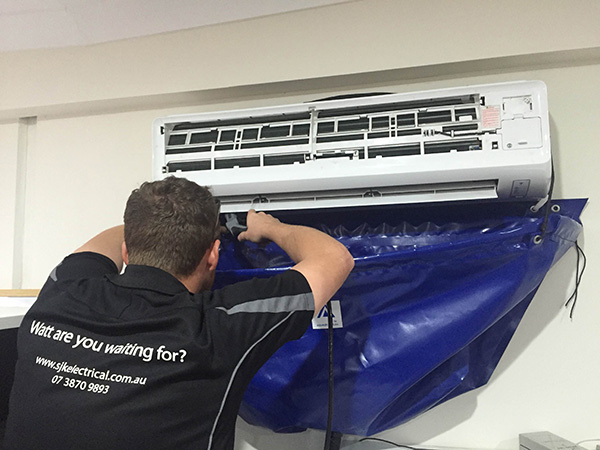 Commercial Air Conditioning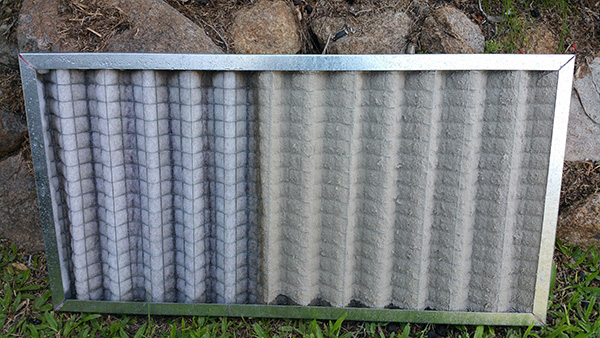 SJK COLLECTIVE PROVIDES THE FULL RANGE OF AIR CONDITIONING SERVICES TO SOUTH EAST QUEENSLAND
Air conditioning can be invaluable for staying comfortable during the hot Brisbane summer. Reverse cycle air conditioners can also be a great way to warm up your home during the Brisbane winter. With our extensive experience specialising in all kinds of systems, we're ready to serve your cooling and heating needs all over Brisbane, Seventeen Mile Rocks, Dara, Ipswich, and surrounding areas. Our prices are competitive, and we never compromise on quality to ensure that we exceed our clients' expectations.
SJK Collective is your one-stop service provider for all of your air conditioning needs. Our friendly experts specialise in the installation and ongoing service, maintenance and repair of your system. We're there for you from the initial planning and design phase, and right throughout the entire life of the unit. You only have one number to call for all of your climate comfort needs – SJK Collective.
We're available around the clock for any issues at your home or workplace. With a wealth of experience in a broad range of climate control systems, no job is too big, small, simple or complicated for us. We can service and repair all kinds of cooling and heating systems, including ducted, split, and multi-room systems.
See below for more details about our full range of climate control services and expertise.
Domestic Services
Our team of local electricians is ready to serve households across Brisbane Seventeen Mile Rocks, Dara and surrounding areas. We are respectful and treat your home as if it were our own. We guarantee seamless installations that ensure optimal efficiency in cooling and heating your home, and we will always leave your home clean and tidy. We're always friendly and open, and are enthusiastic about building upon our reputation for quality and seamless work at very competitive prices.
AIR CONDITIONING SERVICING AND REPAIR
We service and repair all kinds of systems, and are efficient and professional in diagnosing problems and implementing the best possible solutions.
At SJK Collective, we are open and transparent in all of our work. We will endeavour to repair your existing air conditioner efficiently and affordably, and only recommend replacements when necessary. Our goal is to service and repair your unit in a way that saves you both time and money. Since we're available 24 hours, we're just a phone call away at all times to address emergency breakdowns in your climate control system.
We also offer scheduled preventative maintenance services to extend the life of your climate control unit and ensure that it remains in top condition. Periodic maintenance, including cleaning and de-clogging air filters and drainage systems, is important for your unit to continue to function efficiently and to optimise the air quality in your home or business premises.
We are experienced in servicing and repairing all kinds of AC systems. Here are some of the brands that we routinely work with:
AIR CONDITIONING SUPPLY AND INSTALLATIONS
For new air conditioning installations, we use leading brands, and only supply products that we trust and guarantee. All of the brands that we supply are covered by a five-year parts and labour warranty. We tailor to your particular needs and leave your home or business clean and tidy. We love undertaking complex jobs, and pride ourselves in our seamless installations.
Every room is unique, and requires a carefully considered design to optimise cooling and heating efficiency. Because we supply a range of split system and ducted air conditioners, we can develop highly customised solutions to suit your individual needs and budget. We also work with architects, designers and builders for planning and installations in new homes.
Here are some of the AC brands that we trust to regularly supply and install:
OUR COMMITMENT TO ENERGY SAVINGS
We're passionate about providing our clients with energy saving tips, and air conditioners are a big part of this. When you contact us for a service or a new installation, we'll be sure to advise you on the most energy efficient and environmentally friendly solution. Our goal is to save you time and money, both at the time of the service and over the lifetime of the unit. In this way, we aim to please both your wallet and the environment.
When undertaking air conditioning repair, we strive to outline preventative maintenance plans that help keep your system in the best of condition. This converts to cheaper running costs that help you save on your electricity bills. Our emphasis on energy savings also comes through in our supply and installation of energy efficient and environmentally friendly air conditioners.